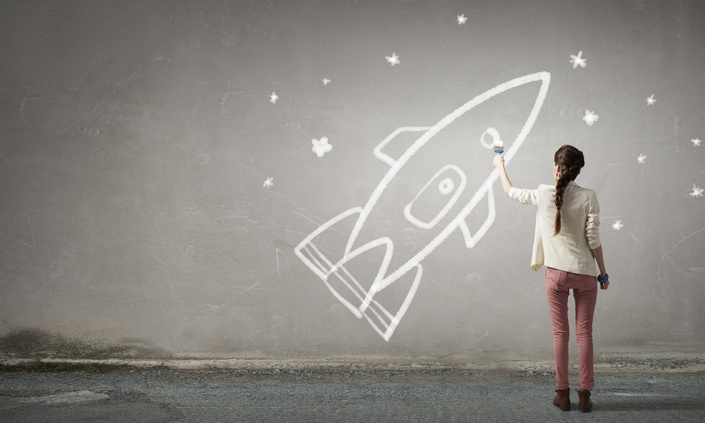 Pinfinity & Beyond
A Badass Boss Babe's Ultimate Strategy Guide for Success in the Pinterest Universe
Girl, it's time to stop using Pinterest for free to pin recipes and cute animal pics. Instead, pull out the QUEEN BOSS moves and make Pinterest work for you!
Pinterest is like its own little universe where the possibilities are endless! You can start with nothing and literally turn it into a thriving, shining business!
Think about it... How would it feel to finally get your little business of the ground? How would it feel to turn your blog into a full time job? How would it feel to start seeing growth in your traffic, your brand awareness, and your bank account?
Pretty dang good, right?
Did you know that some of the most successful bloggers and businesses have built their entire marketing strategy using Pinterest? Or that it is SO EASY and FREE to use Pinterest as a marketing tool to explode your business? Did you know that you don't need millions of followers to do it? In fact, you can start with ZERO!
Yeah. For reals.
I started with ZERO. 0 Followers. 0 Pins. 0 Monthly Views.
When I first started my blog, I had NO IDEA what I was doing. I was writing blog post after blog post, guest posting everywhere that would let me, using all the hashtags and sending all the emails, and my blog stayed pretty stagnant.
Talk about popping my balloon with a very sharp needle!
My dream seemed so far away, I felt broken. I was spending hours of time "marketing" my blog and reaping no rewards. Just as I was ready to give up, I found a blog article (through Pinterest!) about the blogger's secret weapon for turning her blog into a full time income - Pinterest.
It's safe to say I spent the entire next year pinning my little heart out, spending hours pinning and re-pinning, and pinning some more! To my disappointment though, after HOURS spent trying to grow through Pinterest, I saw very few results.
I needed a strategy. So I created one.
And now I have a thriving blog and business that reaches MILLIONS of people monthly... all because of Pinterest.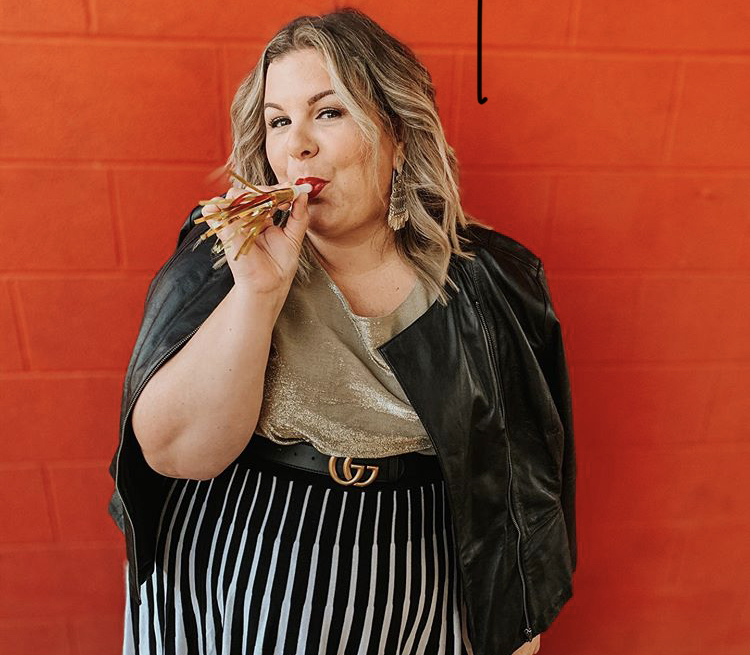 "I am so happy to say I have seen my monthly views increase by 10k since implementing tips and suggestions in Jess's course. I had been in such a slump with Pinterest and this course got me back on track with the numbers to match my effort! Whether you're a beginner or have been using Pinterest for a while, there are so many gems throughout this course - everyone can benefit from Jess. Jump in, do the work, and I promise you'll watch those numbers go up!"
-Jen, Jen Taylor Style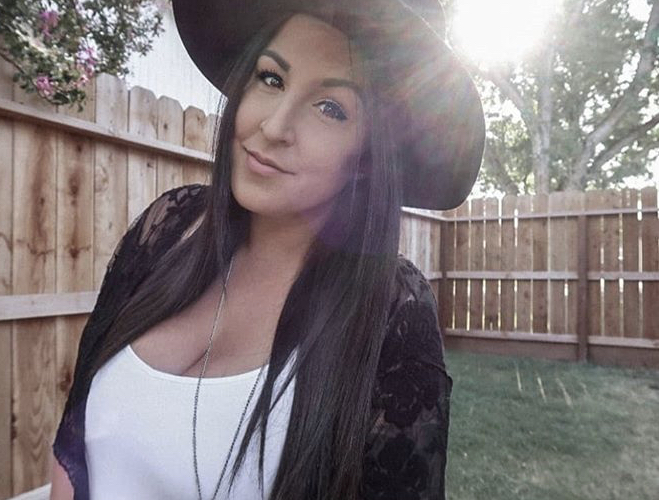 "Pinfinity and Beyond has taught me there's more to Pinterest than just pinning a yummy recipe or a cute living room. It's taught me how my brand can grow from using it. You grow on Pinterest and it helps you grow on other platforms you build an audience and a fan base. I would recommend this course to anyone starting out in the Pinterest world and what's to utilize it as more then just a search engine."
- Danae, Counting Coles
You know those big dreams you have? What if you could turn them into reality?
Get people flocking to your site

Change your blog from your hobby to your business

Stop wasting hours daily on fruitless marketing and finally get your time back

Find your tribe and build a crowd of raving fans

Inspire others with your voice and get noticed

Quit the 9-5 life and start living your dream

Earn money in your sleep
PSSSSTTT..... I'LL LET YOU IN ON A LITTLE SECRET. YOU CAN!
I created Pinfinity & Beyond for all of the girlbosses out there like me, hungry to turn a passion into a business. With Pinfinity & Beyond, I'll help you launch your Pinterest marketing strategy to the stars! With the lessons and strategies you implement from this course, you can throw your fear away and watch your blog and business boom.
Watch out world, this girl is about to make an entrance!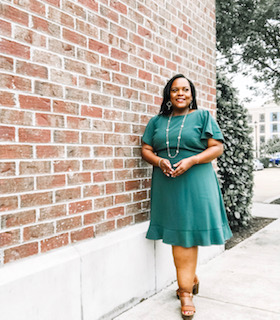 "This Pinterest e-course is jammed packed with all things you need to know regarding how to launch your own Pinterest page! Jess answers all your questions, or doubts about creating a Pinterest page throughout the course. What you will also find as you go along the course is that you will be encouraged every step of the way by Jess, cheering you on! The course breaks down every little detail that you need to know about Pinterest along with technology definitions defined by Jess. As someone who is not "tech savy", I was able to easily follow through the e-course and understand every concept on how this concept works. Most e-courses are hard to follow along, but this one is different and engaging throughout the entire course. You will not be disappointed. "
-Nicole, Lelia's Southern Charm and Grace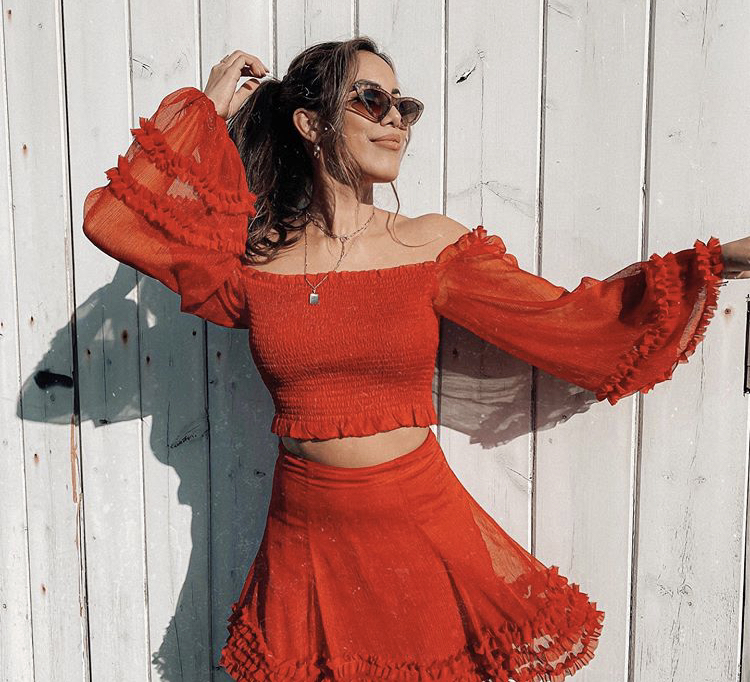 "This Pinterest Course is jam packed with valuable content! As a blogger eager to grow, I had no idea you could use Pinterest to grow your brand organically and quickly. Thanks to the course Jess created, I feel much more confident in my abilities to use Pinterest to my advantage. I have started using the techniques Jess mentioned and have already noticed a BIG difference. This course is different than other Pinterest courses I have taken and she makes it really easy to follow along. She is a Pinterest guru so you are learning from the best of the best. If you are looking to take your blog to the next level, then this course is absolutely for you!"
-Chelsea, Yes Girl Slay
Make them wonder, "What is she DOING to be so successful?" with your killer Pinterest marketing strategy!
If you've got reservations or feel like other people can do it but you can't, THINK AGAIN. It's time to stop doubting yourself, you've totally got what it takes to conquer Pinterest!
Regardless of where you are at in your blogging and business journey, having a dynamite Pinterest strategy is essential! And Girl- I'm going to give it to you! Pinfinity & Beyond has all of the information you need to know to get your account set up correctly and build your strategy! I will give you all of my best tips and share the exact strategies I used to grow my account from 0 to over 15 million monthly viewers, and increasing. I will share all the strategies I use to generate site traffic and increase brand awareness. I've turned my blog into a business using these exact steps!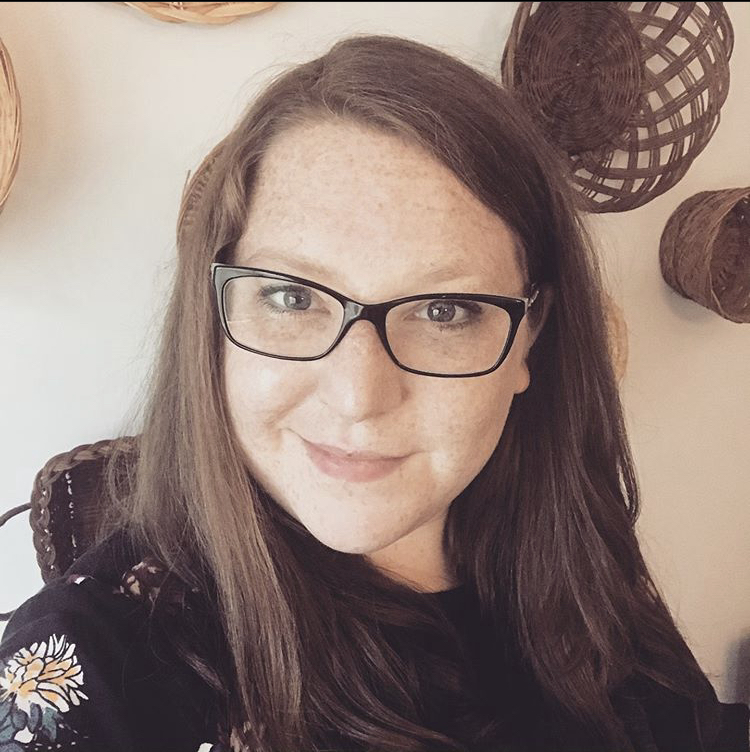 "This course has helped me as a Virtual Assistant, create & develop a successful pinterest account for my employer. I was able to take this course in parts and create & maximize each section in my own time which made it way less overwhelming. Jess was there for any questions or advice I needed throughout the whole process which was so kind of her. Great course that I would recommend 10/10."
-Alysha, Virtual Assistant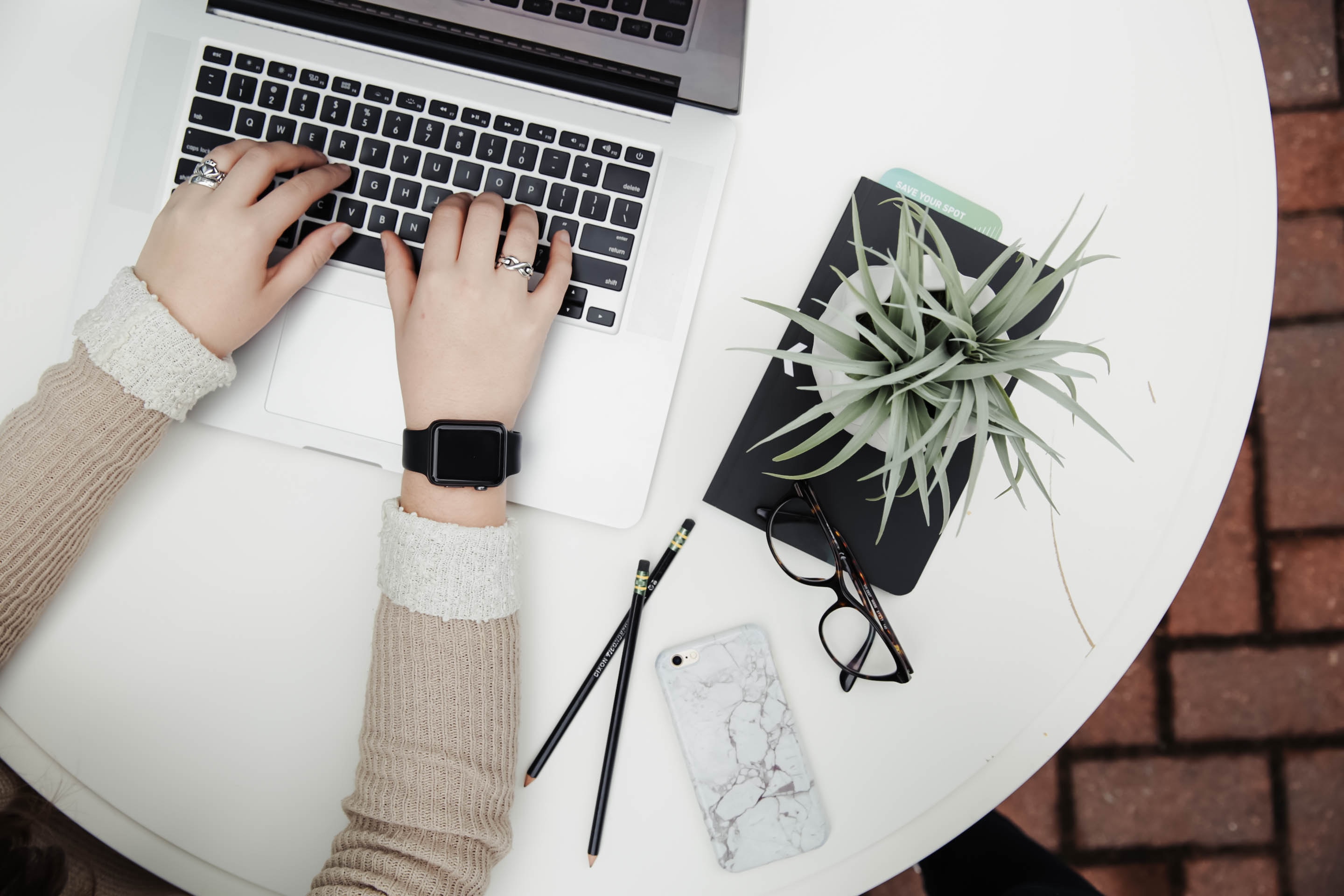 So what exactly are you going to learn?

Answer: #allthethings
How to set up your account the RIGHT way

How to create powerful pins that hook your audience and generate saves and clicks

How to automate your systems and get your time back

Pinterest tips and tricks that make a BIG impact

How to gain Pinterest followers and expand your reach

How to understand and use your analytics to grow your account

Strategies for using Pinterest to grow your blog or business

How to start earning money through Pinterest
Plus you'll get access to helpful worksheets, resources, and freebies to set you up for success!
Why Pinfinity & Beyond?
I've said this before but it's the honest truth- When I first started my blog and Pinterest account I had NO idea what I was doing. Over the years I have obsessively researched Pinterest strategies, tested methods, and taken e-courses.
The thing I HATED about all of the e-courses is there was nothing out there that was actually affordable and had the information I was looking for. If I found a Pinterest e-course that was truly comprehensive, it almost always cost hundreds of dollars.
Girl, I was broke AF, I couldn't afford to pay that money even if I believed I would earn it back eventually! But the free or inexpensive courses were already full of information that I already knew, and they always, ALWAYS sold a bigger, more expensive course at the end.
Thanks, but no thanks.
I vowed if I ever figured out Pinterest that I was going to create an e-course for bloggers and influencers with normal-sized pockets like me, that was jammed full with every tip that I had.
I started researching, experimenting, and finally I started growing. Then came the magical day where I looked at my numbers and realized something. In comparing my own number of views with the other people that created Pinterest strategy courses (the ones that were hundreds of dollars!), I realized I was ranking higher, gaining more followers quicker, and had way more monthly views than some of those people I'd consider to be "Pinterest experts."
This is the first time I ever really saw myself as successful on Pinterest. That totally sounds cheesy and conceited, but it's true. I've become pretty successful with Pinterest! An expert even! While I know there is always more to learn, I figured it was about time I put together everything that I've learned from my research and experience so far and compile it into ONE e-course. And I want to make it affordable to everyone!
I firmly believe that if you want to be successful as a business, it is important to invest in yourself and your education, and I want to help my sisters that are serious about building a Pinterest strategy to transform their business by providing a Pinterest strategy course that is affordable. Thus, Pinfinity & Beyond was born!
The only person you are destined to become is the person you decide to be.
-Ralph Waldo Emerson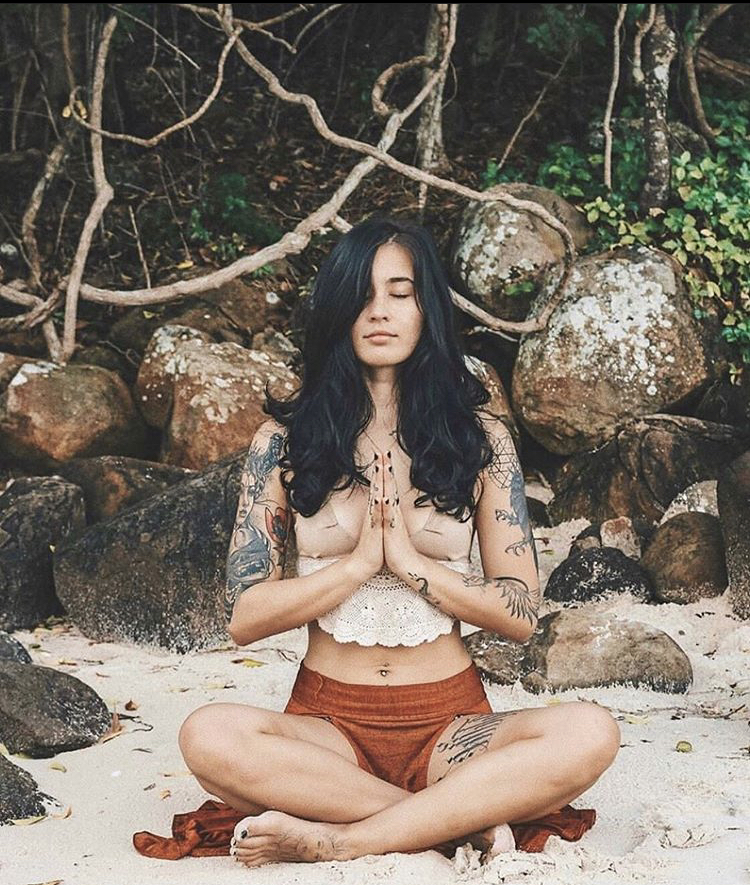 "I LOVED THIS COURSE SO MUCH! I went from knowing nothing and finding Pinterest overwhelming to becoming obsessed and really knowing how to use it to it best potential. I also gained 200 viewers within one day! This course was fun, simple and so easy to follow! I highly highly recommend! I cannot wait for the next one!"
-Midnight, Midnight Raven Wolf
Pinfinity & Beyond will save you hours of research and experimenting, and I know these strategies are about to blow your Pinterest to new heights out of this world.
Are you ready to dominate your Pinterest Strategy? Awesome. It's time to SLAY your Pinterest goals and shoot your success to the stars!
Frequently Asked Questions
Do I need to have a blog to take this course?
This course is designed with the girl boss blogger in mind, but can apply to any kind of small business owner or influencer! To build your business, a website is essential so at some point, yes, I recommend you get your own website or blog. However, you don't need to have one just yet! It's the perfect time to start building your Pinterest strategy and growing your reach until you get your business off the ground. This course is also great for virtual assistants and digital marketers looking to improve their Pinterest skills to help their clients!
I'm a busy woman! How long will this course take to complete?
The course starts now and your access to it never ends! It is a completely self-paced online course - you decide when you start and when you finish. I have jam-packed this course full of amazing tips and information, but it has been broken down into bite-sized pieces to work on whenever is most convenient for your busy life. Take as long as you need!
How long do I have access to this course?
How does lifetime access sound? After enrolling, you have unlimited access to this course for as long as you like - across any and all devices you own.
Do I need to have a certain level of Pinterest knowledge before starting this course?
Good question! This course is designed for any skill-level of Pinterest user, whether you have never even logged into the site or are a pinning veteran.
What if I decide this course isn't for me?
We've got you covered! We'll be happy to refund your money for this course within 7 days if you decide this course isn't for you. You'll just be asked a couple of questions so we can continue to improve this course for everyone!
Your Instructor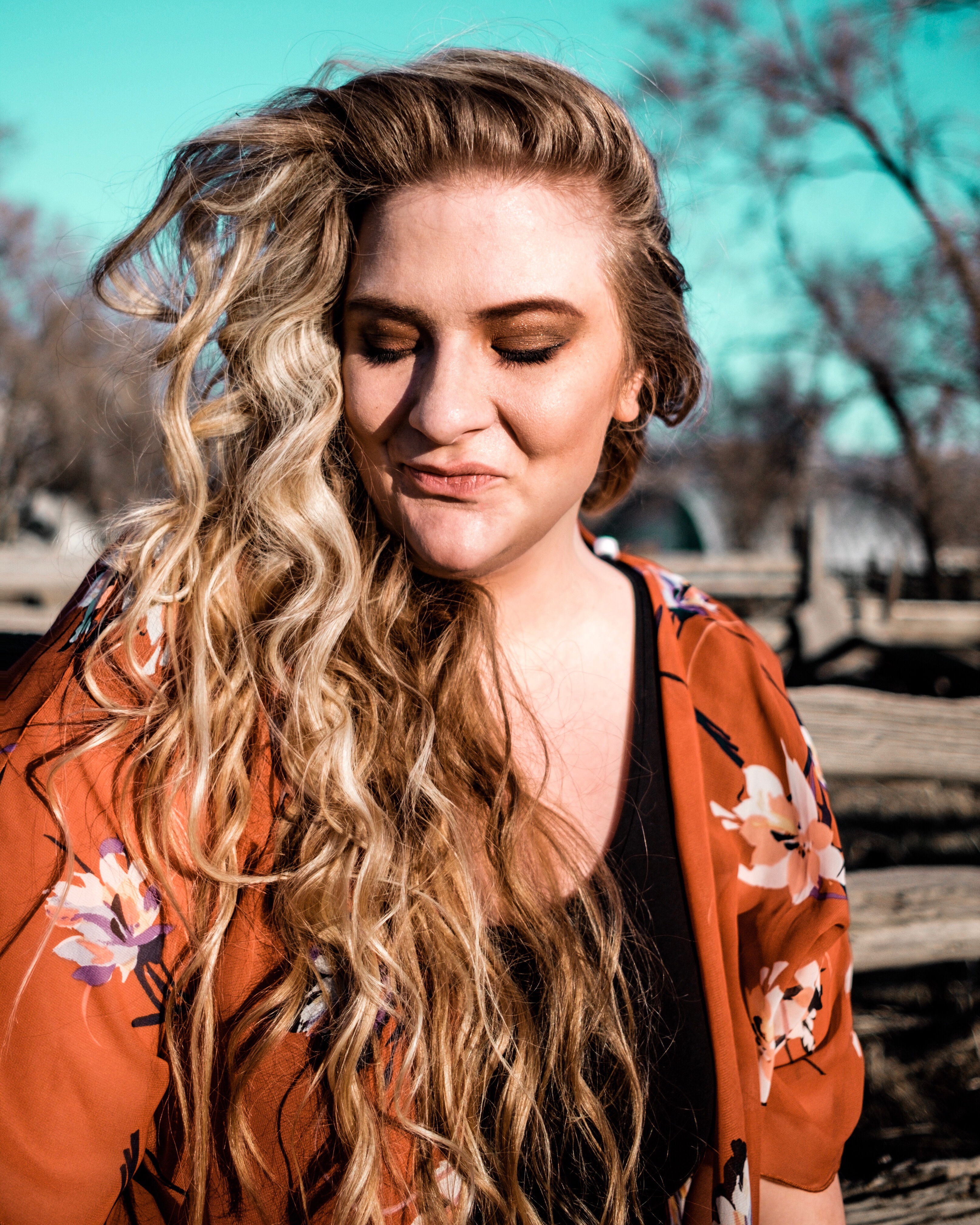 Hi there! I'm a casual girl on a mission to empower women to feel confident and beautiful, and to live their best lives! I'm obsessed with all things pink, sparkly, and Harry Potter!
Along my blogging journey I stumbled into the incredible universe of Pinterest. I've since mastered a Pinterest strategy that has launched my brand into a full-blown business! I created Pinfinity & Beyond as a way to share that information with other badass boss babes to help them build their empire.
You can also find me on instagram @heysunnyjess - it's so great to meet you!